When you turn the steering wheel, you are also turning the input shaft and the worm gear inside the steering box of your NAS Defender 110. The worm gear is designed to move the steering piston up and down on the worm gear, pushing or pulling on the teeth of the sector shaft, causing it to rotate. The rotation of the sector shaft causes the drop arm to move left and right in the car, moving the steering linkage with it. This movement causes the spindles to rotate on the ball joints and turn the wheel.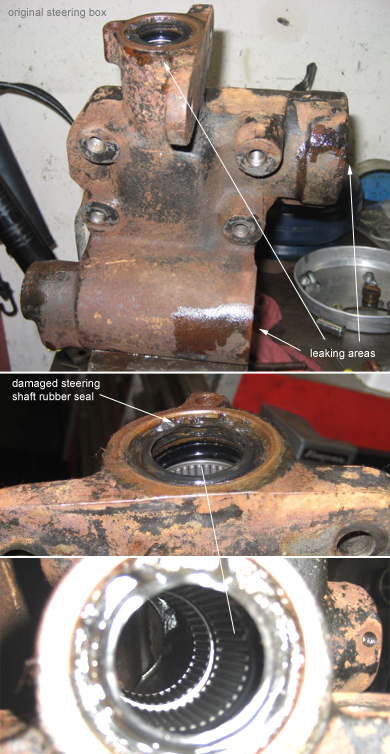 The steering box comprises of sliding and rotating parts, bearings, seals, etc. Due to age and usage these parts eventually wear and need replacement or rebuild. A leaking steering box is a first sign of wear showing up. Common signs include leak at the input shaft of the steering box due to worn seal. Or leak detected at the drop arm coming from the a worn steering box seal (where the drop arm attaches to the steering box). Symptoms may include loose steering control, wobbles, and grinding noise coming from the steering box due to loss of fluid. Other steering system components may also leak. While a driver side leak may very well be from the steering box, a passenger side leak may come from the steering pump, or steering pipes due to excessive rust or worn connectors/seals.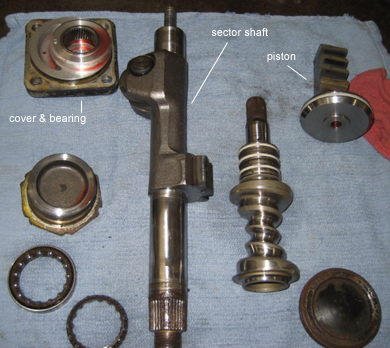 You can buy a repair kit from a speciality supplier but invariably your steering box will leak again. The long term solution for fixing a leaky steering box is to either rebuild the steering box completely or to replace the defected box with new after market or newly rebuilt unit from suppliers such as RoversNorth or your local Defender shop.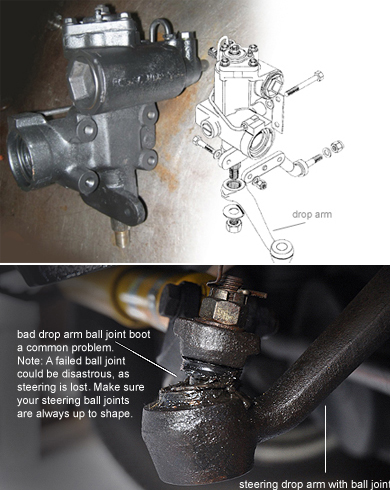 West Coast Rovers in Irvine for example, rebuilds and reconditions steering boxes regularly. So if you're not planning to rebuild your steering box yourself, you may visit them and ask them to replace it with a newly rebuild box, with warranty.