A well chosen exhaust system gives your engine more growl, horsepower increase, and torque boost, resulting in more climbing or towing power. As with all other stock vehicles, once the stock exhaust system on your NAS Defender 110 wears out, it is time to consider replacement and some serious upgrade options. Exhaust system parts and upgrade options are plenty. A good place to start is to to determine your specific performance enhancement need.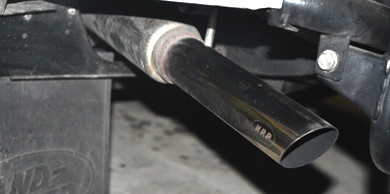 Performance Exhaust System upgrade kits offered by a variety of manufacturers usually consist of center muffler silencer, tailpipe, all stainless steel hangers, hardware and installation instructions.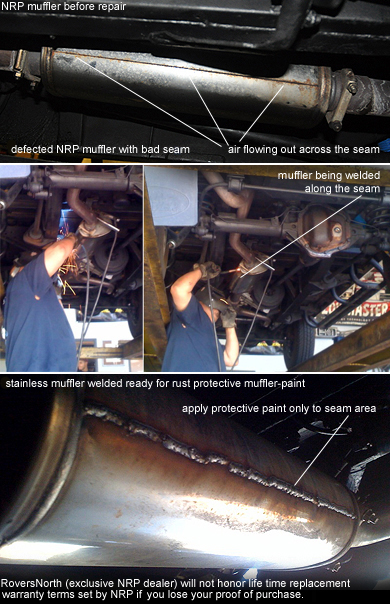 The NRP stainless steel performance exhaust system is one of the most commonly fitted performance exhaust systems on to the Defender 110. It is designed for the do-it-yourselfer. This system installs easily and is backed with an original purchaser lifetime guarantee. Without your proof of purchase, neither NRP or RoversNorth will honor warranty replacement terms.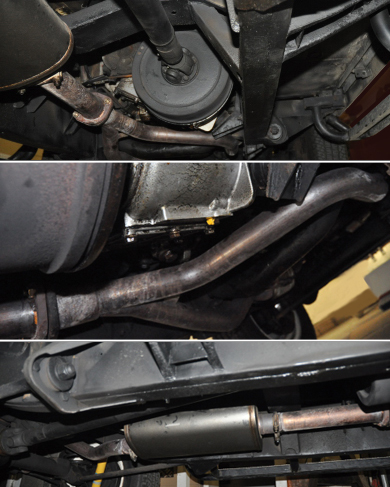 A performance or sport exhaust system is designed to give an increase in power and torque on an otherwise unmodified vehicle. This is achieved by helping the engine "breathe out" more efficiently. Naturally, such systems work just as well (or even better) on modified engines, since most modifications are designed to make the engine breathe more efficiently. Additionally, upgrading to K & N air filters will help the engine "breathe in" more efficiently by removing the restrictive Defender stock air filter, yielding even better results.